The revised Active Duty pool will be featured at the FACEIT Major in London later this year. And don't worry – if you were hoping to queue for Cobblestone, it's still available in each game mode.
Today we're updating the Active Duty map pool; Cobblestone is out and CS:GO's most iconic map, Dust II, is back in!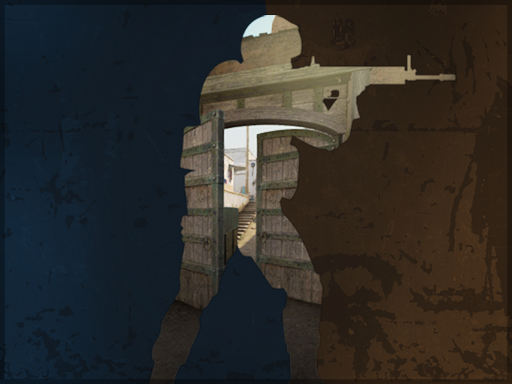 Nuke available in Wingman
We're also adding a shortened version of Nuke to the Wingman map pool. This version of Nuke features some experimental changes to the B bomb site, so queue for a match if you'd like to get a sneak peek.
Casual Map Groups
The casual map groups have been adjusted based on map playtime. Cobblestone has been moved into the 'Delta' Map group. Shipped and Austria have been moved into the 'Sigma' Map group.
Oh, and we stomped a nasty server bug. Have a good weekend everyone!
[MAPS]
– Added Dust II to the Active Duty map pool.
– Removed Cobblestone from the Active Duty map pool.
– Added support for Nuke in Wingman.
– Moved Austria and Shipped into Defusal Group Sigma casual map group.
– Moved Cobblestone into Defusal Group Delta casual map group.
[MISC]
– Fixed an exploit that impacted game server performance.