Luminosity are the champions of the eighth major, first in North America and first to feature $1 million, following a 2-0 victory over their rivals Natus Vincere (de_mirage 19-17, de_overpass 16-2).
The MLG Columbus grand final started on Luminosity's pick, de_mirage, but they were up against a huge lead from Natus Vincere towards the start. Egor "flamie" Vasilyev clutched a 1-on-2 in the pistol round on the CT side despite Fernando "fer" Alvarenga's heroics in a 2-on-4, and his team simply started running away with the half. The Russian scored a triple in a 2-on-4 in the first gunround, and in the second it was Danylo "Zeus" Teslenko who stepped up before Vasilyev won another clutch for 6-0. All rounds seemed to have gone into clutch situations, as Lincoln "fnx" Lau and Gabriel "FalleN" Toledo were the stars that time around and gave Luminosity three rounds in a row with a save round thrown in. Ioann "Edward" Sukhariev's 1-on-2 after 7-3 saved Natus Vincere from losing to a forcebuy, and yet another one of the low buys didn't work out in the following round. Denis "seized" Kostin's AWP triple towards the end of the half put his team in a solid 11-4 lead. The tides started turning with Luminosity winning the pistol round, as well as the first couple of gunrounds, as they got it back to a one-round deficit, however Vasilyev stepped up again to give his team their first round on their Terrorist round with a double in a 2-on-3. Tacio "TACO" Filho put up a triple to make it even at 12-12, and a couple of close forcebuys from Natus Vincere meant Luminosity would be in the driving seat at 14-12 in their favor. However, Teslenko clutched another 1-on-1 situation for his team and was the key player in a big turnaround on the A bombsite. That helped reset Luminosity's economy and Na`Vi picked up map point on Mirage. It wouldn't be a series between the two without an overtime though – LG clinched the last round in regulation before dropping the first in overtime to Teslenko. Natus Vincere put up a 2-1 half as Sukhariev clutched a 1-on-3 at the end, but it was Toledo' squad to clinch map one at 19-17 after a perfect T side.
Na`Vi chose Overpass for their map, and this time the coin flipped in terms of the beginning of the match. Marcelo "coldzera" David kicked things off with a triple in the pistol as CT and his team racked up huge economy in the following two anti-ecos. A successful B retake furthered their lead to 4-0, and the aforementioned player won a 1-on-1 for an eventual 7-0. It wasn't until the eighth round where Sukhariev's double entry finally got Na`Vi their first round, and a second consecutive as well, but Filho stopped them in their tracks with another 1-on-1 clutch. A triple by the same player and fallen's six kills towards the end of the half meant Na`Vi would have to mount a huge comeback to have a chance in the map, as they were down 2-13. An all-important 1-on-1 in the pistol round went the Brazilians' way as well, and another in the very last round, as Luminosity emerged victorious at a convincing 16-2 map score to become the first major champions coming from outside of Europe.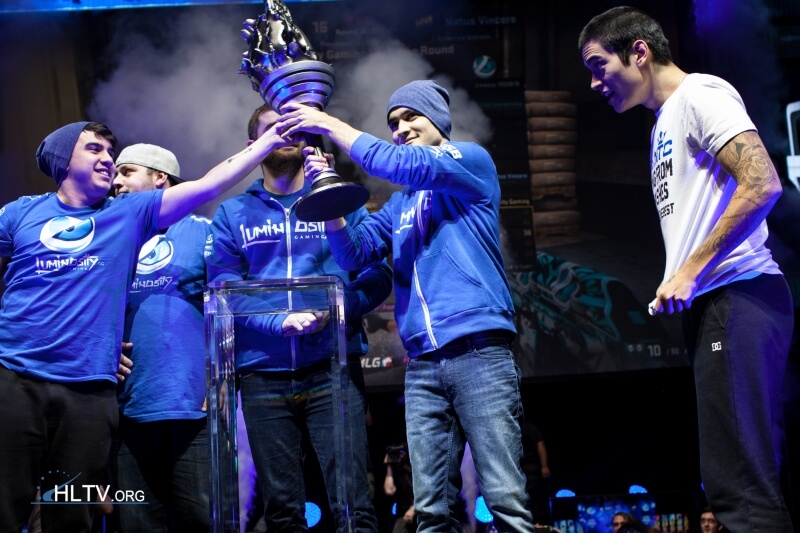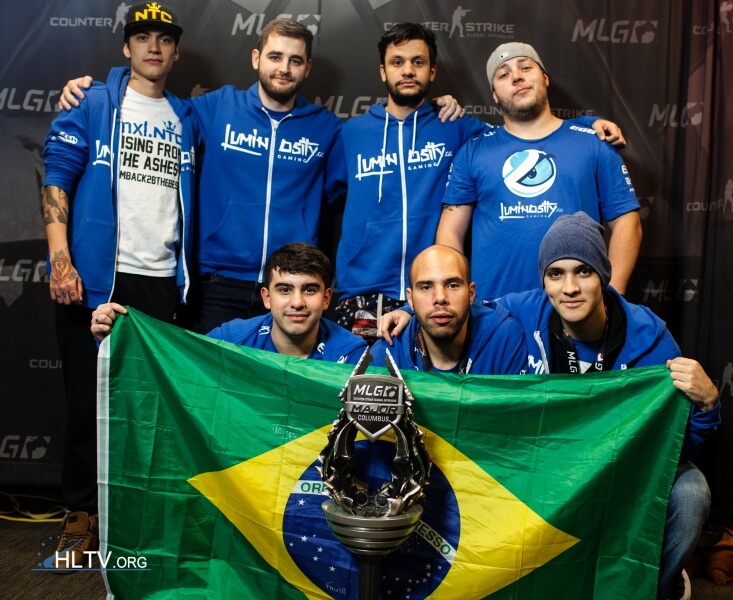 MLG Columbus 2016 final standings:
1. Luminosity – $500,000
2. Natus Vincere – $150,000
3-4. Liquid – $70,000
3-4. Astralis – $70,000
5-8. Virtus.pro – $35,000
5-8. CLG – $35,000
5-8. fnatic – $35,000
5-8. NiP – $35,000
9-12. G2 – $8,750
9-12. Gambit – $8,750
9-12. FaZe – $8,750
9-12. mousesports – $8,750
13-16. Cloud9 – $8,750
13-16. EnVyUs – $8,750
13-16. Splyce – $8,750
13-16. FlipSid3 – $8,750
Source: HLTV.org