CONGRATS to all Bulgarian CS:GO players!
28 CS:GO teams participated in the tournament with a total of 140 players.
Final 


team_tadoev – winner
vs
oNFiRe – second place
(taking place on Lan final)
(16 – 4)
map de_overpass
For those who failed to reach the first 2 places, there is one more chance and it will be next week 11/28/2015 (LINK to the tournament on Faceit) in the same format, but we hope to go much more smoothly because of the Faceit.com admins, which will be online especially for the BPro Tournament.
Semi Final
It was close game…
Section1
team_mnk 
vs
team_tadoev
(11 – 16)
map de_cbble
Another close game which went into overtime…
Section2
ENRAGE
vs
oNFiRe
(19 – 21)

map de_cache
Quarterfinals
team_mnk vs ZeroDMG (16 – 2)
team_tadoev vs team_scarfacebg (16 – 1)
ENRAGE vs SQUA (16 – 2)
oNFiRe vs Next Enforcers (16 – 7)
Albeit, with a slight setback today marked a new beginning in CS: GO – it became clear, that even in the first-line of BPro selection enrolled more than 100 people. Unfortunately, the system of Faceit.com not handle at first time with the task and 4 teams complained of various problems. Discussing the situation with Faceit.com  – BProGaming took the best solution for everyone, we decided to reset the tournament. The teams who played and lost were removed. The teams who played and won were bundled together with those who lost due to technical issues.
Тhose who have lost their regular match, had no right to re-register for second 
participation Today, but they still can join our second Online Tournament in Faceit.
For any issues and queries during the tournament please join our team speak server 
ts3.bprogaming.org and contact DroW.
Today, the Bulgarian CS:GO players participating in this tournament,  proved that in Bulgaria there are some great talents. Most importantly we saw very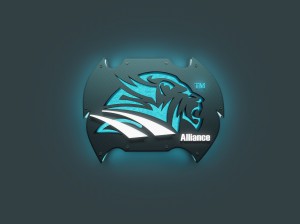 nice frags and great plays. Some teams got more luck, but the best teams were able to endure to the end.
Stay united, and we wish you success!
GL&HF
Bprogaming would like to thank all participants!