Merry Christmas to everyone!
At first we would like to apologize for the delayed article and long waited update after the successful completion of the LAN Finals event.
As mentioned previously the main goal of the event was to gather the best CS:GO players and create a new team from the top performers. Thanks to the excellent, competitive game and high score results that each of our players achieved. The task has proven to be very challenging.
As an organization it is our goal to support the best teams in the competitive gaming field.
Each team that requires support and has put ambitious aims ahead, can feel free to contact us at support@bprogaming.com.
The LAN Finals event proved that the players from Home Dominant team had better training and coordination abilities at the tournament.
BPro Gaming Alliance would like to extend their thanks to each one of you who put their hands into this fierceful competition and proved that there are new players at the Bulgarian CS:GO scene. Such who outperformed the general expectations.
Here below is some statics to suggest the realistic results.
We are happy to announce that we have made our selection, but this is not to say that it is final. The team is in process of being built by serious and stable game-players.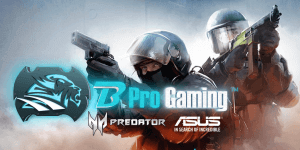 THE FINAL 4:
All 4 teams showed really good game at the finals. Almost all games were close. 3 out 4 games were played on all three maps.
HOME DOMINANT

WINFICTION

HSBG

BLTZKRG

*The teams HD and BLTZKRG played one map less than the others, which should in theory add at least 20 kills and 18 deaths to all of their players!