After our victory today against Without Warning 2:0 maps (16:2 on Inferno and 16:6 on Cache), we are going straight to the offline finals in Bucharest!
The ESL Southeast Europe Championship (ESL SEC) is a multigame esports competition for the geographical region of South East Europe organized by the ESL. It's purpose is to foster the competitive scene in the region by enabling the gamers from different countries to compete and increase their skill and receive visibility, while providing high-quality and region-relevant entertainment for the audience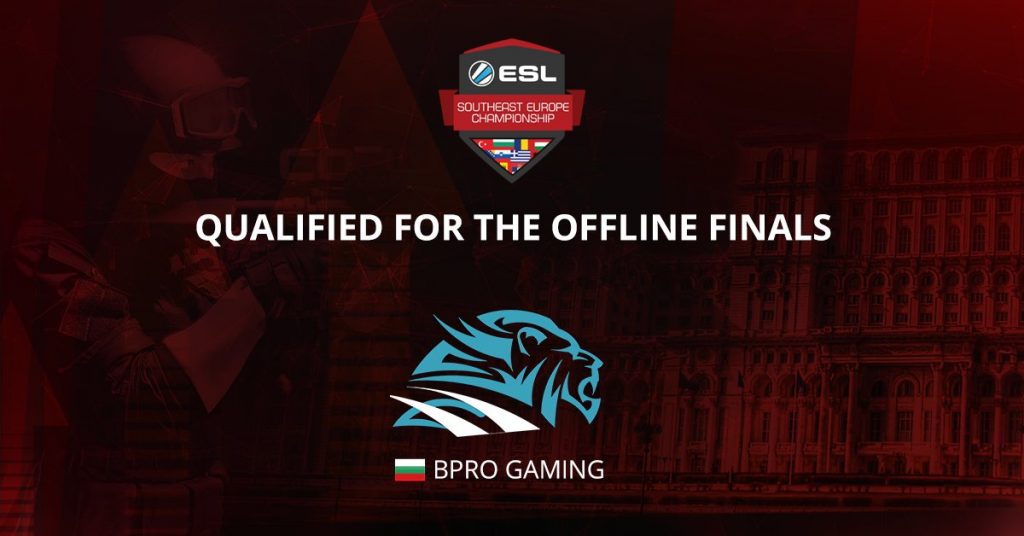 The ESL Southeast Europe Championship (ESL SEC) is a multigame esports competition for the geographical region of South East Europe organized by the ESL. It's purpose is to foster the competitive scene in the region by enabling the gamers from different countries to compete and increase their skill and receive visibility, while providing high-quality and region-relevant entertainment for the audience
It's purpose is to foster the competitive scene in the region by enabling the gamers from different countries to compete and increase their skill and receive visibility, while providing high-quality and region-relevant entertainment for the audience
The 6th season features Counter-Strike:Global Offensive as an official game, therefore we would like to invite everyone from Southeast Europe to try their skills and compete for a total of € 5000 prizepool.
Extraordinary performance by @Bpro_gaming ?? who qualified quite easily for the #ESLSEC Finals. Congratulations guys, see you in Bucharest! pic.twitter.com/XlttoWbsAv

— ESL Southeast Europe Championship (@ESLSEC) December 4, 2017
This year ESL Southeast Europe Championship Season 6 will be part of the first ever Bucharest Gaming Week 2017, which will happen between 12th and 17th of December in the capital of Romania and will feature a series of gaming related activities. The Main Event, where the #ESLSEC Finals will be organized, will be held on 16th and 17th of December, at Romexpo, and will feature famous content creators, amateur tournaments and many other activities.