And the wheels start spinning …

Are you ready to get involved in the latest initiative launched by gamers for gamers?
BPRO GAMING PROFESSIONAL CS GO TOURNAMENT
Start your professional gaming career in Bulgaria!
Please join us now!
HOW TO PARTICIPATE IN THE TOURNAMENT:

Qualification 1 – Best of 1 map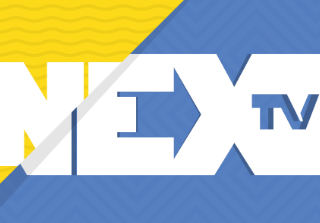 21 November 2015 (Online Tournament)
The winning two teams will qualify for the LAN tournament.
Qualification 2 – Best of 1 map
28 November 2015 (Online Tournament)
The winning two teams will qualify for the LAN tournament.
LAN Finals (Best of 3 maps) will be held at Club Yalta on the 5th of December 2015 between 4 of the winning teams.  
We welcome registration by teams of 5 people only.
Please visit the following URL to register for the first qualifier tournament as dated above:
The registration for the second qualifier tournament will be available on Monday 23 of November.
By particpating in the 2 upcoming online tournaments  you can enjoy a competitive game and also help us gather the best CS-GO players in Bulgaria in order to create a competitive LAN event on the 5th December.
The Tournament Prize pool is 1000 BGN Leva :
1st place – 500 Leva
2nd place – 300 Leva
3rd place – 200 Leva

The event will be streamed online by NEXTtv and BPro Streamers , also LIVE at www.bprogaming.com
When and where will the LAN Event take place?
One of the best clubs in Sofia since 1991 YALTA CLUB will host the main LAN Final of BPro Gaming Tournament at Room 2 on the 5th of December 2015.
Yalta Club on Google Maps
What follows next?
Our aim is to unite all gamers favoring different games as one community which will lay the foundations of  professional gaming in Bulgaria. In efforts to support this mission we will choose 5 of the best players and the lucky ones will be offered sponsorship and the opportunity to represent BPro Gaming on the global gaming stage.
Short Info and main goals…
The main goal of BproGaming is to create competitive conditions for gaming, to develop and promote professional E-Sports. As experienced gamers we will endeavor to support player in the goal to become a capable of competitive team on the world's E-Sports scene.
NGO B Pro Gaming Alliance will support all activities or organizations that have similar to our goals.
We are accepting members who would like to contribute to achieving our mission.