G2 have swapped long-time team member and in-game leader Kévin "Ex6TenZ" Droolans for LDLC White's Alexandre "bodyy" Pianaro, the organization has announced.
Long-time member and in-game leader of various lineups playing under G2, Titan and VeryGames, Kévin "Ex6TenZ" Droolans has been relieved of his duties in the team after being a part of it since 2012. LDLC White's Alexandre "bodyy" Pianaro has been chosen as his replacement. The number three team in France haven't played a significant match since February 25, just before another one of their players, Timothée "DEVIL" Démolon, was signed by EnVyUs. The move comes shortly after G2 were unable to pass the group stage of MLG Columbus, for the sixth time in a row at majors in the Belgian's case, following two losses to Virtus.pro as well as a one-sided win over Cloud9. Apart from the major, this year G2 garnered two 5th-6th finishes, at SL i-League StarSeries XIV Finals and GEC 2016, and third place at ESL Expo Barcelona Invitational.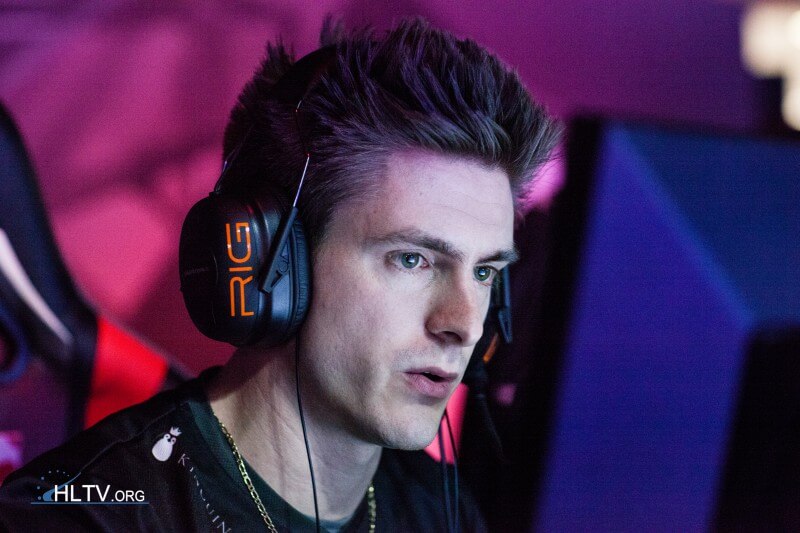 The new addition had this to say about joining the team:
"It is with a great motivation and desire to win that I join G2 today. I feel incredibly blessed to have been approached by this team, and I will prove that I can live up to their expectations. I want to start by thanking Team LDLC for all they have given me during this past year playing under their colors. I would particularly like to thank my former teammates, without them none of this would be possible and they have all become my good friends. I cannot thank them enough for the opportunity they gave to me two years ago, and I wish them the best for the future." Pianaro said in a statement on G2's website. "I feel that this is unreal, going from the French subtop to one of the best teams in the world. The chance I've been given is just incredible, and I want to thank everyone for the confidence they have put in me. I intend to give 2000% to prove my value, to advance and reach the goals of the team, and to together win the most prestigious competitions."
The change raises questions about the team's leadership, but it has been confirmed that Richard "shox" Papillon will take over the in-game leading in Droolans's stead. It's also unclear whether Droolans will hang up the mouse altogether or continue playing. However, earlier today rumours began spreading around about a new LDLC lineup being formed, including the Belgian and EnVyUs' coach, Mathieu "Maniac" Quiquerez.
G2 now have the following lineup:
Richard "shox" Papillon
Cédric "RpK" Guipouy
Edouard "SmithZz" Dubourdeaux
Adil "ScreaM" Benrlitom
Alexandre "bodyy" Pianaro
The team will debut with the new lineup at DreamHack Masters Malmö, which is set to start in less than three days, on April 12, and will run until April 17. There, G2 replaced fnatic and were placed in a group alongside Natus Vincere, CLG and GODSENT.
Source: HLTV.org